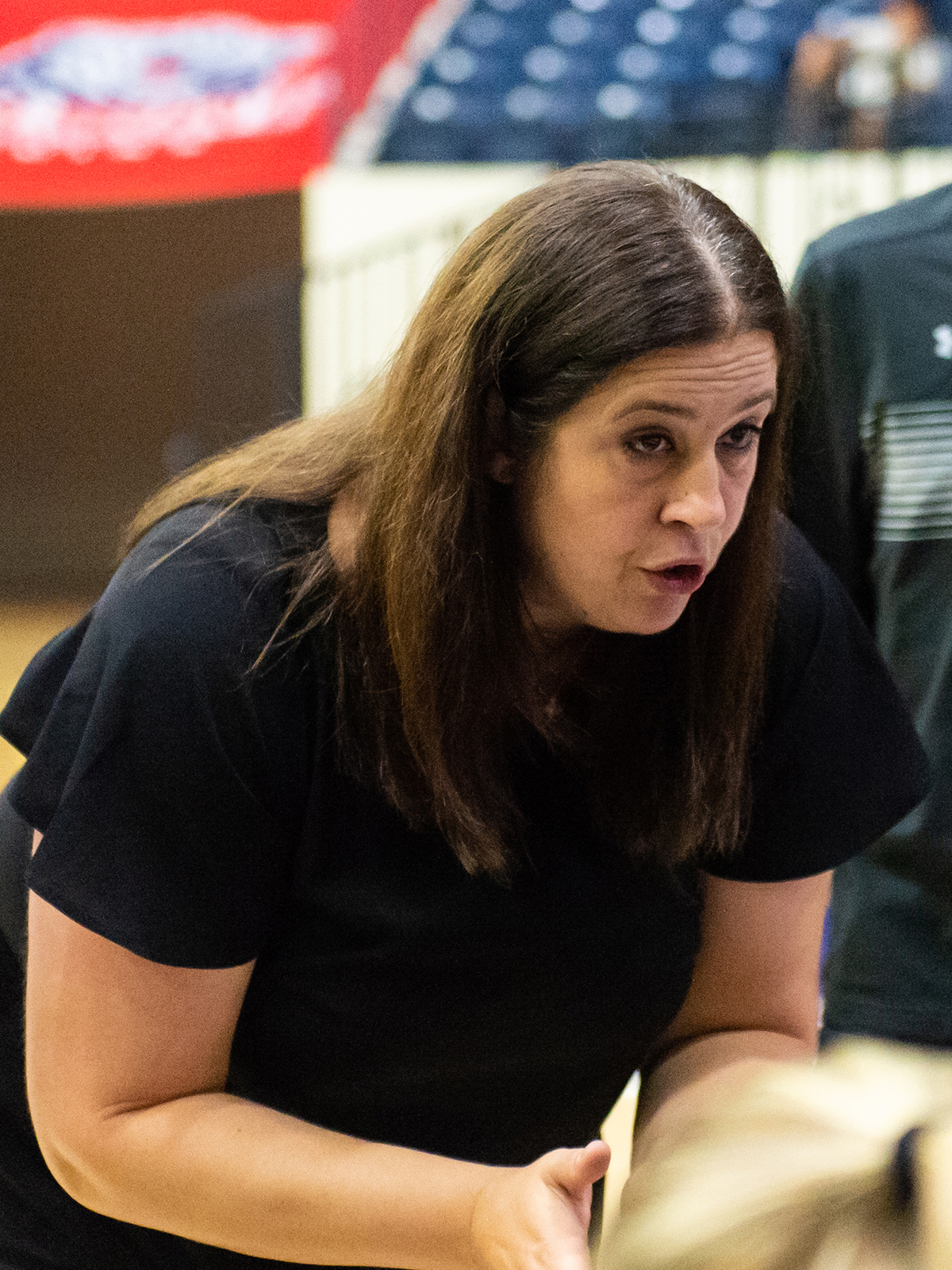 Cristina Robertson, Head Coach
UMBC Director of Athletics Tim Hall announced the hiring of Cristina Robertson as the new head coach of the Retriever volleyball team. Robertson is just the sixth head coach in the program's 45-year history, and comes to UMBC after spending the last nine seasons as an assistant coach at Duke.
"We are so excited to have Cristina Robertson join the Retriever family," said Hall. "She has a deep concern for the welfare of her student-athletes and a strong, comprehensive level of volleyball coaching success. We look forward to Cristina building a championship-caliber program."
"I am honored to be the new head volleyball coach at UMBC. While I will always love and cherish my time at Duke, I am beyond excited to embrace this new opportunity. I'd like to thank President Freeman Hrabowski, Tim Hall, Dr. Nancy Young, and Tom Mandato for giving me this exciting opportunity," said Robertson.
"UMBC is an institution that prides itself on academic excellence, which is important to me. I look forward to assisting in the development of this new group of young women on and off the volleyball court and positioning our program at the top of the America East Conference."
The native of Romania assisted with team training, recruiting, and scouting for the Blue Devil volleyball program. She also helped the Blue Devils to a 197-74 overall record and a 124-54 mark in ACC play. The Blue Devils finished in the top three in the league in all but three seasons since her arrival, capturing the conference crown in 2010 and 2013. Duke advanced to the NCAA Tournament in six of her nine seasons, including 2010 when the Blue Devils enjoyed a run to the NCAA Regional Final before falling to eventual national champion Penn State.
Robertson has also aided in the development of nine All-Americans, 10 All-East Region selections, and 13 All-ACC picks, including 2013 ACC Player of the Year Emily Sklar, 2010 ACC Player of the Year Kellie Catanach, and three-time ACC Defensive Player of the Year Ali McCurdy. Catanach finished her career ranked second on Duke's all-time list and ninth in ACC history with 5,364 assists, while McCurdy broke Duke's career digs record.
"I am really excited for Cristina and her wonderful opportunity at UMBC," said Duke head coach Jolene Nagel. "She has worked hard during her time at Duke and is more than ready to be a head coach. She is an excellent teacher and will help the team have fun along the journey. She will, without a doubt, be a welcome addition to UMBC!"
Prior to Duke, Robertson served two seasons as an assistant coach at Colgate, helping the Red Raiders to back-to-back winning seasons in 2007 and 2008 and two consecutive runs to the Patriot League Championship match. Robertson assisted in all aspects of the program while at Colgate.
Robertson's coaching career began at Troy where she served as a graduate assistant for two seasons. With Troy, Robertson assisted with the day-to-day operations of the program, coordinating team travel and equipment and working with the summer camps program.
Before beginning her career as a coach, Robertson played three years as a middle blocker at Long Island University and helped the team capture the 2004 Northeast Conference Championship. During the championship run that propelled Long Island to an NCAA Tournament berth, Robertson was named NEC Tournament MVP and to the All-NEC first team. A two-time Long Island team MVP in 2002 and 2003, Robertson finished the 2003 season ranked fourth nationally in kills per set.
In 2012, the LIU Department of Athletics inducted Robertson into its Hall of Fame as she became the first Hall of Fame inductee from the Blackbirds' volleyball program.
Robertson received her Bachelor of Science degree in Adapted Physical Education from Long Island University's Arnold and Marie Schwartz School of Sports Sciences in 2005. She went on to earn her Master of Science degree in Sport and Fitness Management from Troy in 2007.
Tim Favreau, Assistant Coach
Tim Favreau joined the UMBC Volleyball staff in March 2018 after spending the previous season at Duke and was also an assistant for Triangle Volleyball Club's 18s team.
Prior to joining the Blue Devils, Favreau served as a head coach with the Sunshine Volleyball Club from 2013-2017, coaching players at the U18, U17, U16, and U13 levels. From 2014-2016, Favreau was also an assistant varsity coach and head freshmen volleyball coach at Marymount High School in Los Angeles.
Before starting his coaching career, Favreau was a member of the Bruins men's club volleyball team while pursuing his undergraduate degree in political science at UCLA (2016). Favreau was also the starting setter for Servite High School's 2012 squad that finished the season ranked fifth in the nation according to ESPN.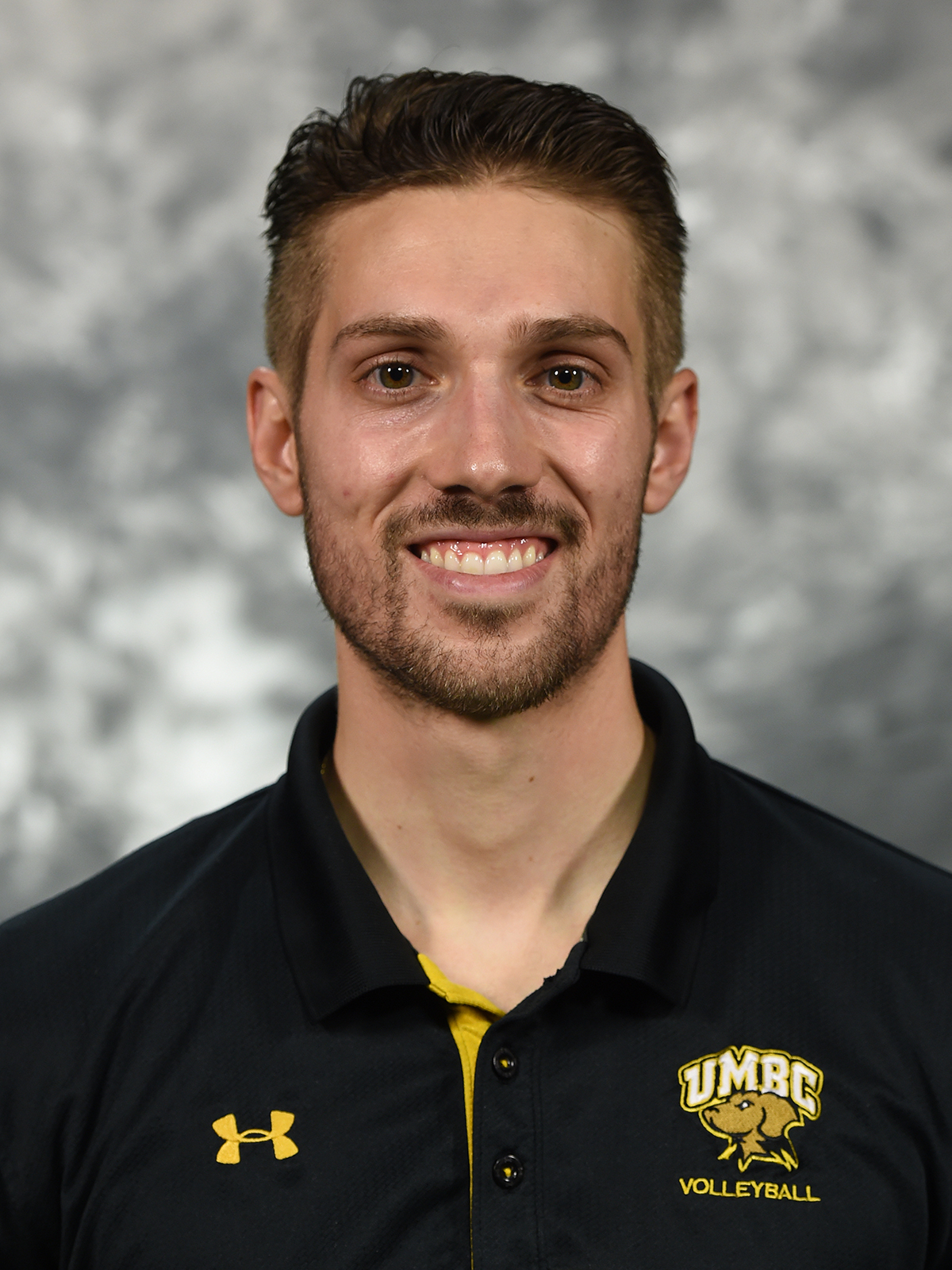 Christian Kiselica, Assistant Coach
Former Temple University Student Director of Volleyball Operations Christian Kiselica joined the UMBC Volleyball staff as an assistant coach in August 2017. Kiselica came to UMBC with prior coaching experience, most recently with the Delaware United Volleyball Club as a head coach, before going to Temple. He has also been both a head coach as well as an assistant coach for various high schools.
Along with coaching teams, Kiselica has coached summer camps since 2014. Kiselica also has playing experience, being a member of the Temple Men's Club Volleyball Team from 2014-2017 as an Outside Hitter/Libero.
Kiselica graduated from Temple University with a bachelor's degree in Sports and Recreation Management. Kiselica's certifications and training include AVCA, DataVolley, USA Volleyball CAP I, SafeSport Training, Mandated Reporter Training, and USA Volleyball Impact Certification.