Grit and Community Support Help UMBC Grads Envision-And Claim-Their Futures
Strength in Numbers
On September 20, 2017, Hurricane Maria touched down in Puerto Rico. Over 1,500 miles away in Maryland, Paola Rojas '18, business technology administration, was in the midst of her studies at UMBC. But her heart was with her hometown of San Lorenzo.
An avid athlete and strong student, Rojas quickly made a name for herself when she came to UMBC in fall 2014. She finished her first season with 11 match appearances and was named to the All-Rookie Team. Accolades continued to roll in throughout her career and she managed to secure a place on the All-Conference First Team and All-Conference Second-Team, even after suffering an injury in the 2016-2017 season.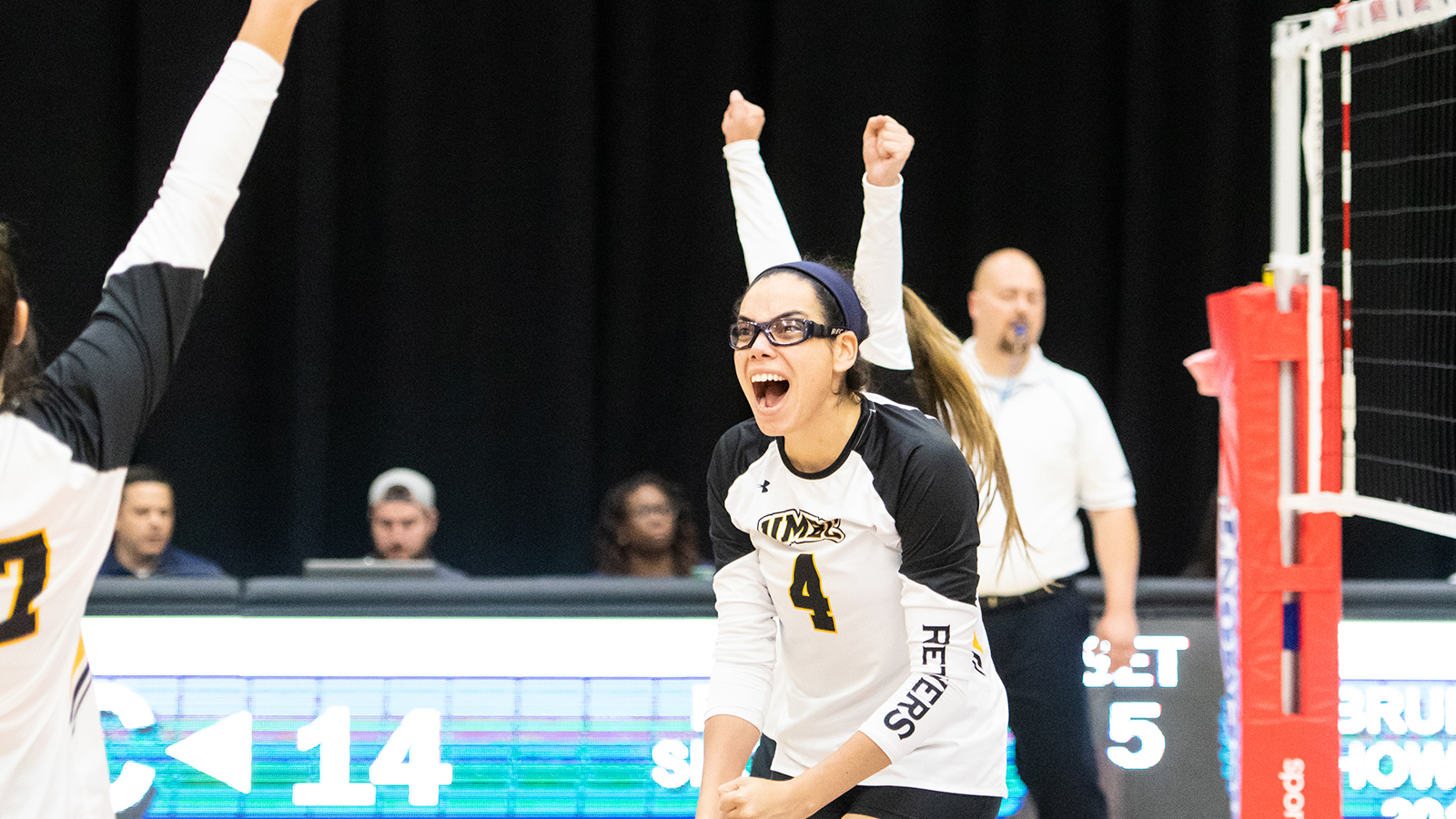 Rojas found a new family of support at UMBC and in the surrounding community. That was never more evident than when disaster befell Puerto Rico.
She and other players from Puerto Rico turned to one another for support while they waited for days to hear news from home, with communications hampered by hurricane damage. After over a week of waiting, Rojas finally heard from her family.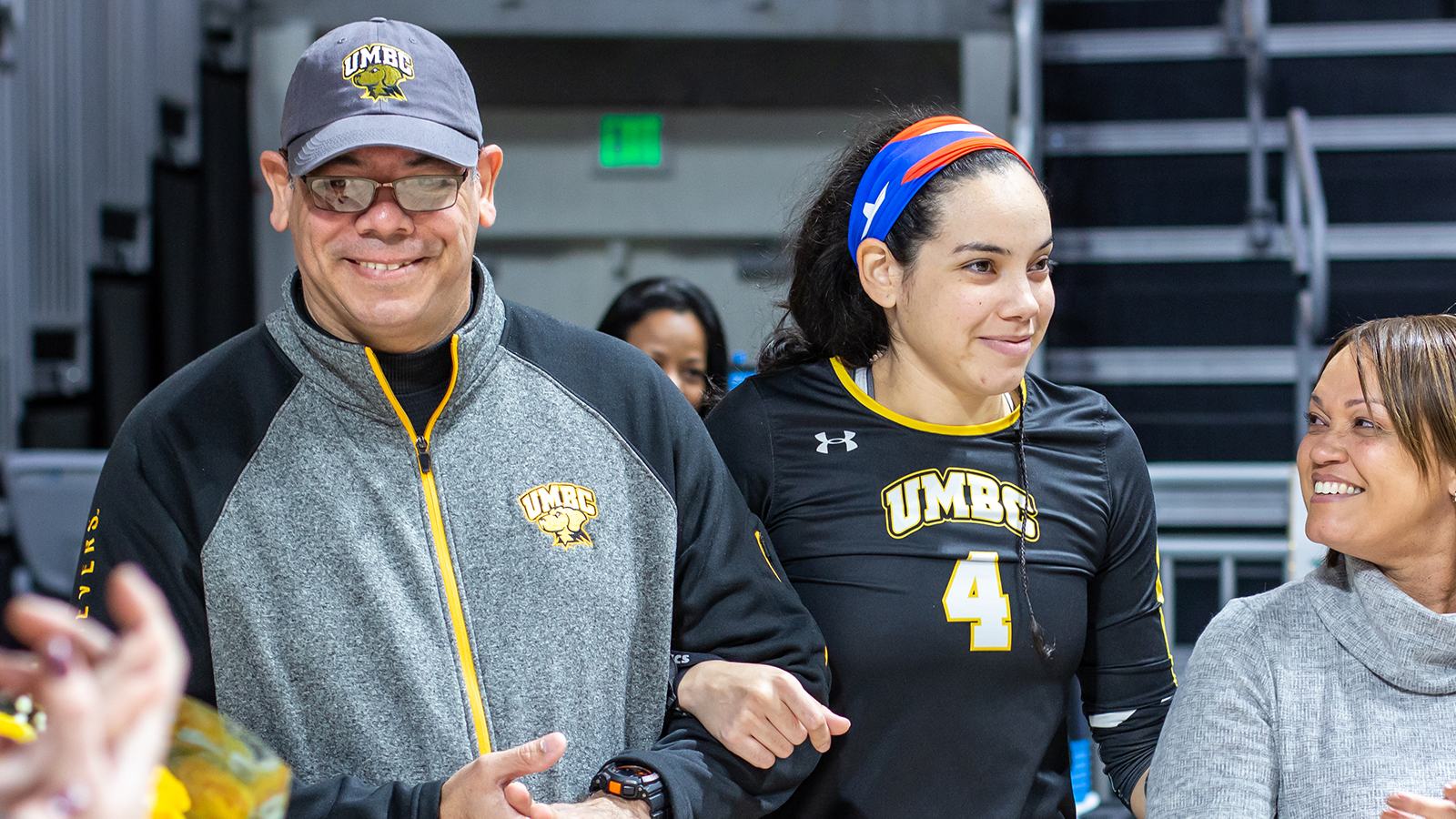 "It was really hard the first time I talked to my mom after the hurricane, on September 27, her birthday, hearing her cry over the phone talking about how Puerto Rico looked like a completely different island and how getting food or gas was beyond hard," she says. "It broke my heart to know that my family was going through a lot and I couldn't do anything to make it better."
Energized by support from teammates and the broader UMBC community, Rojas and friends started a GoFundMe page called Project PRdise to aid in relief efforts in Puerto Rico. Through their fundraising efforts, they were able to raise over $10,000 and gather thoughtful personal messages to support those devastated by Hurricane Maria.
"It was one of the best experiences I've had here at UMBC, to see how much people cared and helped," says Rojas.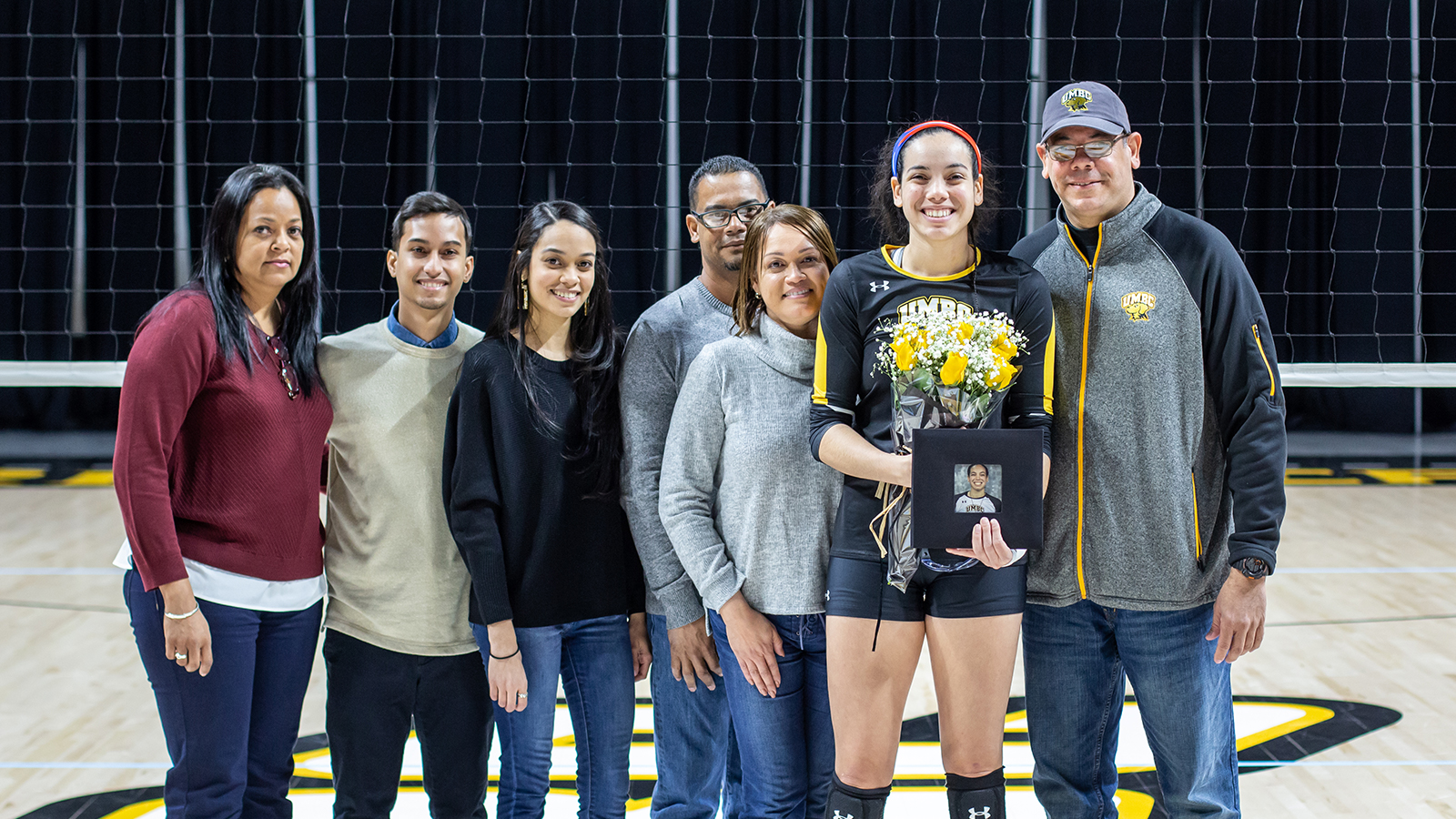 Head women's volleyball coach Cristina Robertson provided mentorship and encouragement for Rojas along the way. "Paola exemplifies the student-athlete model," shares Robertson. "She's a great student in the classroom and a phenomenal athlete on the volleyball court."
One memory of her time with her coach stands out to Rojas, from the team's Senior Day celebration. "I still remember when Coach Cristina was giving her speech. She delivered a portion of it in Spanish so my family could understand," says Rojas. "That was one of the best days of my life."
Rojas leaves UMBC as the ninth all-time player in terms of hitting percentage, tenth in assisted blocks, and tied seventh in single-season assisted blocks. She will play volleyball professionally for Las Changas de Naranjito in the Puerto Rico's Liga de Voleibol Superior Femenino.
By: Kait McCaffrey for UMBC News