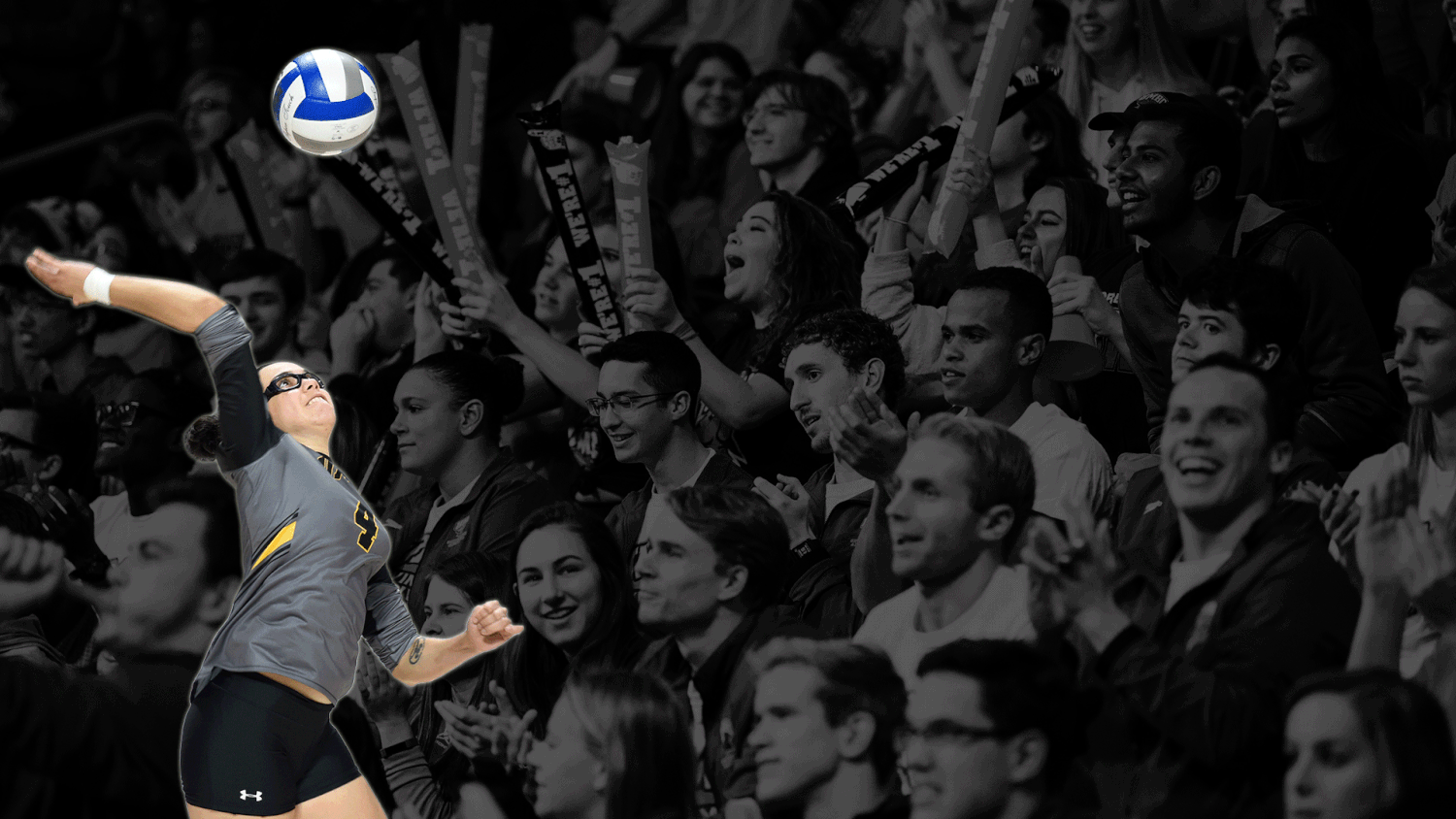 2019 UMBC Volleyball Youth Clinic and American University Scrimmage
The University of Maryland, Baltimore County Volleyball program is hosting a free volleyball clinic on Saturday, August 24th, 2019 from 12:00 PM to 1:30 PM at the UMBC Event Center. With this clinic being free of charge and limited to only 60 participants registration will fill up fast. The clinic precedes the UMBC volleyball teams open scrimmage versus American University which will be open to all fans and beginning shortly after the conclusion of the clinic.
The clinic and open scrimmage will take place in the auxiliary gym of the UMBC Event Center located on the campus of the University of Maryland, Baltimore County. The 6,000 seat arena is the home of the Retriever Volleyball team as well as the university's men's and women's basketball programs. The youth clinic is open to participants of all skill levels from 4th to 8th grade and a Waiver & Release Statement is required to be signed by a parent or legal guardian prior to participation in the clinic. Waivers will also be available on site the day of the clinic however preregistration is highly suggested as space will be limited.
This event will allow young fans the unique opportunity to receive training and personal instruction from the UMBC Volleyball staff and student-athletes. Those unable to attend the clinic will still have the ability to enjoy the open scrimmage against American University. The scrimmage will offer fans the opportunity to get a first-look at the 2019 Retrievers prior to their opening set at home against Lafayette at the UMBC Invitational on August 30th at 1:00 PM. Immediately following the scrimmage fans will get the opportunity to interact with the UMBC players and coaches. The UMBC Volleyball team will continue its opening weekend home tournament hosting Fairfield on August 30th at 7:00 PM and concluding with Temple on August 31st at 2:00 PM.
Event Details:
Saturday, August 24th, 2019
Grades 4th to 8th
Free Admission
Location:
UMBC Event Center
1000 Hilltop Cir
Baltimore, MD 21250
Schedule of Events:
12:00 PM - 1:30 PM - Volleyball Clinic
3:00 PM - 5:00 PM - Open Scrimmage
Contact:
Tim Favreau
Assistant Volleyball Coach
tfavreau@umbc.edu
Register for the 2018 UMBC Volleyball Youth Clinic
Saturday, August 24th, 2019 - UMBC Event Center - 1000 Hilltop Cir - Baltimore, MD 21250 - 12:00 PM to 1:30 PM